CDBG & IEDA
Chariton Valley Planning & Development Council along with the Iowa Economic Development Authority (IEDA) administer the federal Community Development Block Grant (CDBG) program in Iowa's incorporated cities and counties.  Authorized under the Housing and Community Development Act, the main goal of the program is to "develop viable communities by providing decent housing and suitable living environments and expanding economic opportunities, principally for persons of low and moderate incomes."
Chariton Valley Planning & Development works with communities to create a competitive application for housing rehabilitation, sanitary sewer improvements, water upgrades & improvements as well as storm water improvements.  Communities demonstrate their needs through the application process and show local funding.  Grant monies assist in the overall project total along with other funding sources such as USDA Rural Development, State Revolving Fund (SRF) and local efforts.  Applications are submitted on an annual basis to IEDA for review and funding award.  Those regional communities dealing with the struggles of aging housing stock, and infrastructure concerns can apply for this funding through IEDA. 
HOUSING PROGRAM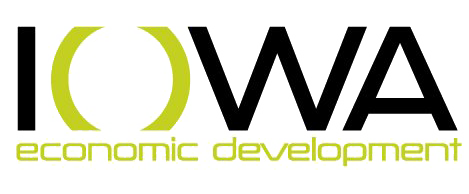 Meeting Iowa's housing needs are another way the CDBG program can help communities grow and prosper. Ensuring a supply of available and affordable housing is critical to a community's success.
Type of Benefits: This annual competitive program funds owner-occupied rehabilitation for single family homes being used as the principal residence. Applications are reviewed using a threshold and competitive criteria system taking into account need, impact and feasibility.
Availability of Funds:Â Annual applications due in January, funding decisions announced in March
Eligible Use of Funds:
Projects must primarily benefit low- and moderate-income persons (per HUD's definition)
Projects must incorporate and support Iowan's state sustainable principles
All houses must be rehabilitated in accordance with any locally adopted building and housing codes, standards and ordinances. If locally adopted and enforced building and housing codes do not exist, the Iowa Minimum Housing
Rehabilitation standards will be followed. Rehabilitation projects have a maximum per unit subsidy of $37,500, including but not limited to the hard costs of rehabilitation, technical services costs (including lead hazard reduction carrying costs), lead hazard reduction costs, and temporary relocation.
Rehabilitation hard costs are limited to $24,999 of the total maximum subsidy of $37,500.
Applicable technical services costs (including any lead hazard reduction carrying costs) are limited to $4,500 per unit of the total maximum subsidy of $37,500.
PUBLIC FACILITIES
Funding is provided through the CDBG program to assist communities in developing and maintaining their public facilities and general community infrastructure. Funding is available through two programs — the Water/Sewer Fund and the Community Facilities and Services Fund.
Communities with populations less than 300 are limited to $1,000 per capita, as are unincorporated areas of a county proposing direct service projects.
Water/Sewer Fund
Type of Benefits: This annual competitive program offers grants to assist cities and counties with sanitary sewer system improvements, water system improvements, water and wastewater treatment facilities, storm sewer projects related to sanitary sewer system improvements and rural water connections. Availability of Funds: Annual applications due in November, funding decisions announced in March
Eligibility:
Communities with populations less than 1,000 can receive up to $300,000
Communities with populations between 1,000 and 2,500 can receive up to $500,000
Communities with populations between 2,500 and 15,000 can receive up to $600,000
Communities with populations greater than 15,000 can receive up to $800,000
COMMUNITY FACILITIES AND SERVICES FUND
Type of Benefits: This annual competitive program offers grants to assist communities for a variety of projects including day care facilities, senior centers, vocational workshops and other community services such as storm water projects
Availability of Funds: Annual applications due in January, funding decisions announced in March
Eligibility:
Projects must primarily benefit low- and moderate-income persons (per HUD's definition)
Projects must incorporate and support Iowan's state sustainable principles
Communities with populations less than 1,000 can receive up to $300,000
Communities with populations between 1,000 and 2,500 can receive up to $500,000
Communities with populations between 2,500 and 15,000 can receive up to $600,000
Communities with populations greater than 15,000 can receive up to $800,000